If you want to train with the largest independent group of accounting and tax professionals in the Midwest submit your application to hr@mgraccountants.ie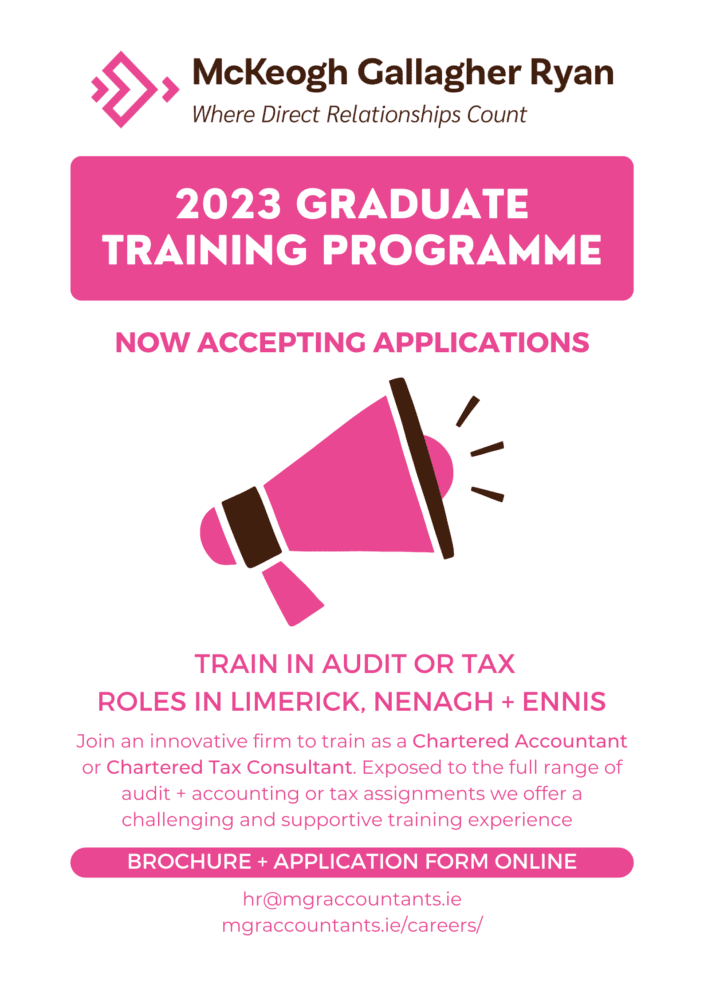 We have open positions for graduates looking to train in Tax or Audit in our Limerick, Ennis and Nenagh offices.
All our trainees are treated as full members of our team and exposed to the complete remit of assignments and clients we work on.
Your training experience will be comprehensive and engaging. You will grow in responsibility as your experience grows, training juniors that come after you, dealing with clients and leading on jobs as your confidence and abilities improve.
To apply download our brochure here and application form here.
Send completed applications, with supporting documents, to hr@mgraccountants.ie