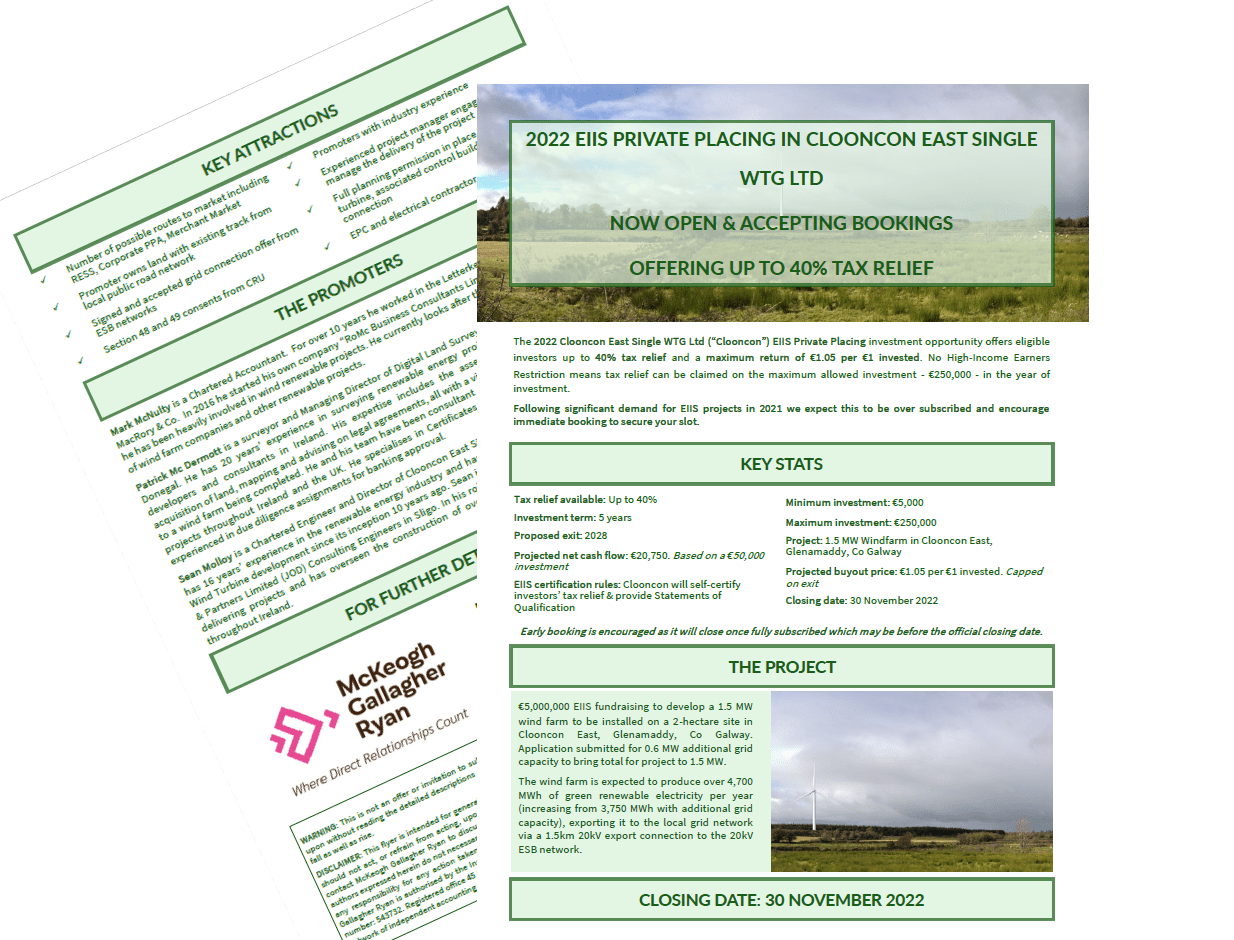 McKeogh Gallagher Ryan are delighted to announce that we are fundraising for the 2022 Clooncon East Single WTG Ltd Private placing.
Any tax payers looking to obtain 2022 all-Income tax relief should contact our tax department.
The 2022 Clooncon East Single WTG Ltd ("Clooncon") EIIS Private Placing investment opportunity offers eligible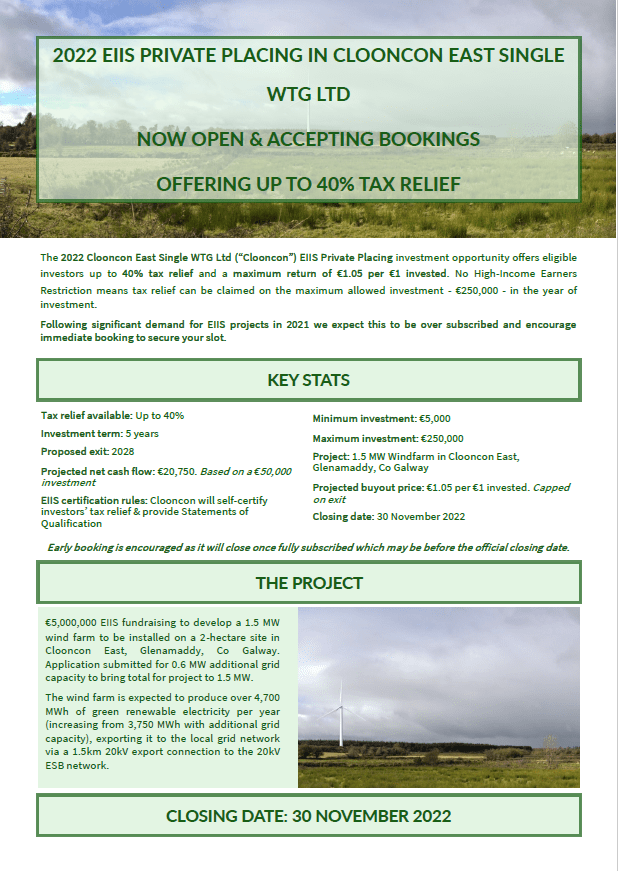 investors up to 40% tax relief and a maximum return of €1.05 per €1 invested. No High-Income Earners Restriction means tax relief can be claimed on the maximum allowed investment – €250,000 – in the year of investment.
Following significant demand for EIIS projects in 2021 we expect this to be over subscribed and encourage immediate booking to secure your slot. 
The Project



€5,000,000 EIIS fundraising to develop a 1.5 MW wind farm to be installed on a 2-hectare site in Clooncon East, Glenamaddy, Co Galway. Application submitted for 0.6 MW additional grid capacity to bring total for project to 1.5 MW.
The wind farm is expected to produce over 4,700 MWh of green renewable electricity per year (increasing from 3,750 MWh with additional grid capacity), exporting it to the local grid network via a 1.5km 20kV export connection to the 20kV ESB network.
Key Attractions
Number of possible routes to market including RESS, Corporate PPA, Merchant Market
Promoter owns land with existing track from local public road network
Full planning permission in place for wind turbine, associated control building and grid connection
Signed and accepted grid connection offer from ESB networks
Section 48 and 49 consents from CRU
Promoters with industry experience
Experienced project manager engaged to manage the delivery of the project
EPC and electrical contractor agreed
For Further Details Contact



Anne Hogan, Associate Tax Director ahogan@mgraccountants.ie