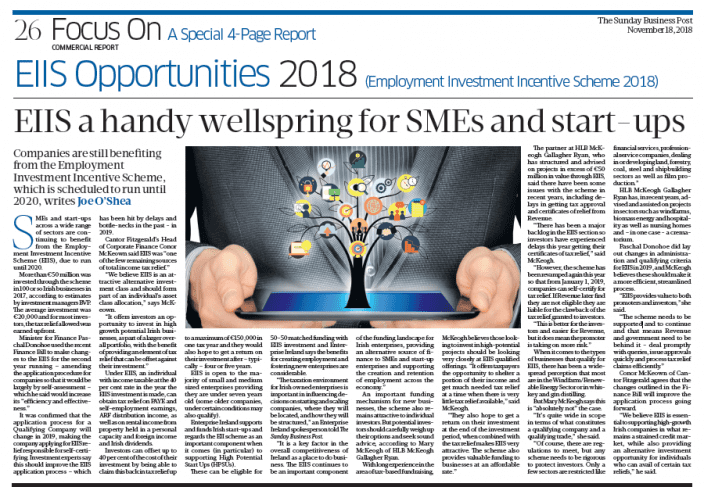 Once again our Tax Partner Mary McKeogh was interviewed for the Sunday Business Post's EIIS supplement.
As one of the country's most experienced EIIS experts Mary was able to lend her insight into how the recent Budget and Finance Act changes to the scheme will benefit investors and its importance to both promoters seeking cost effective finance and tax payers seeking much-needed tax breaks.
Click here to read the full article.